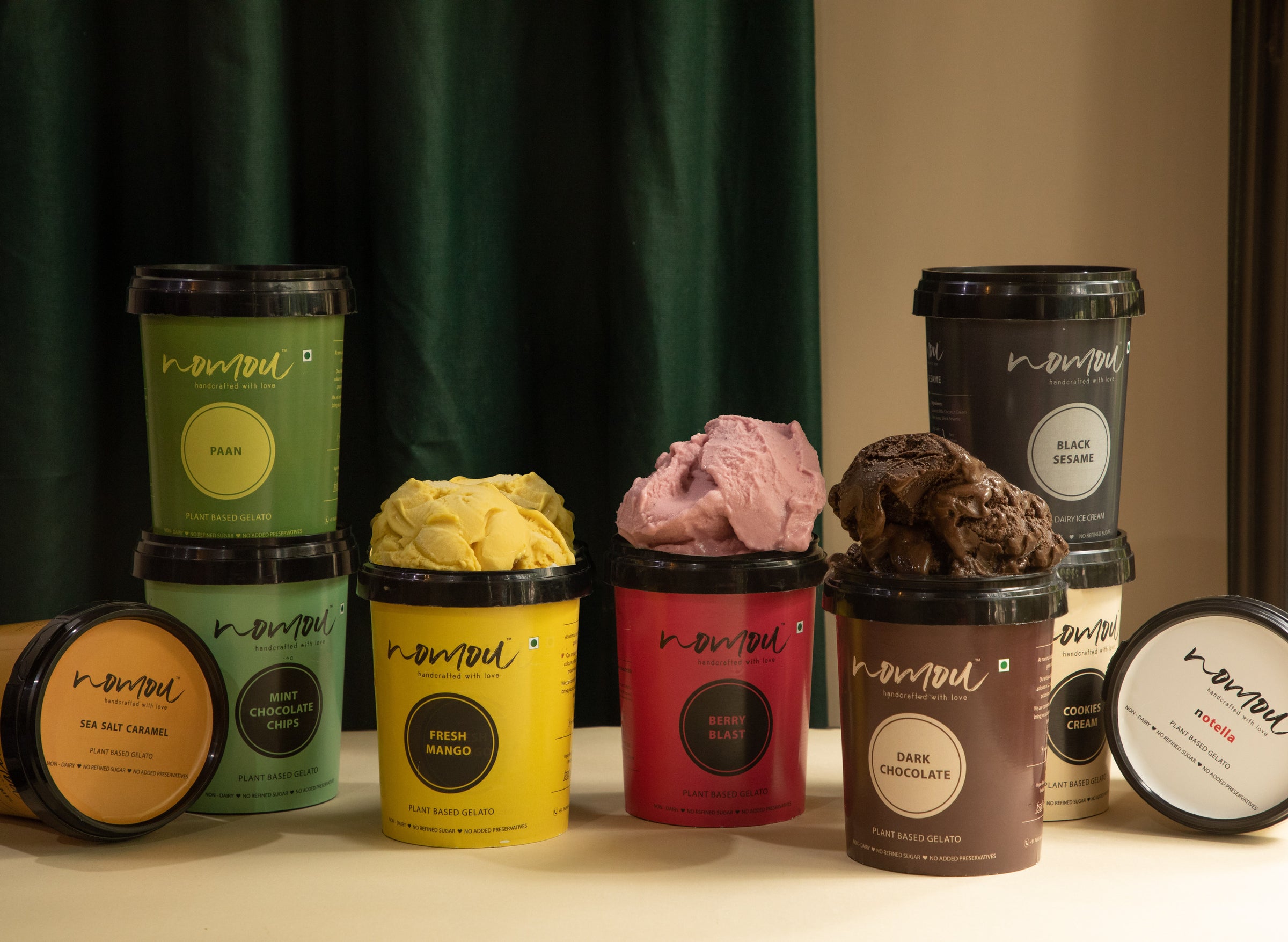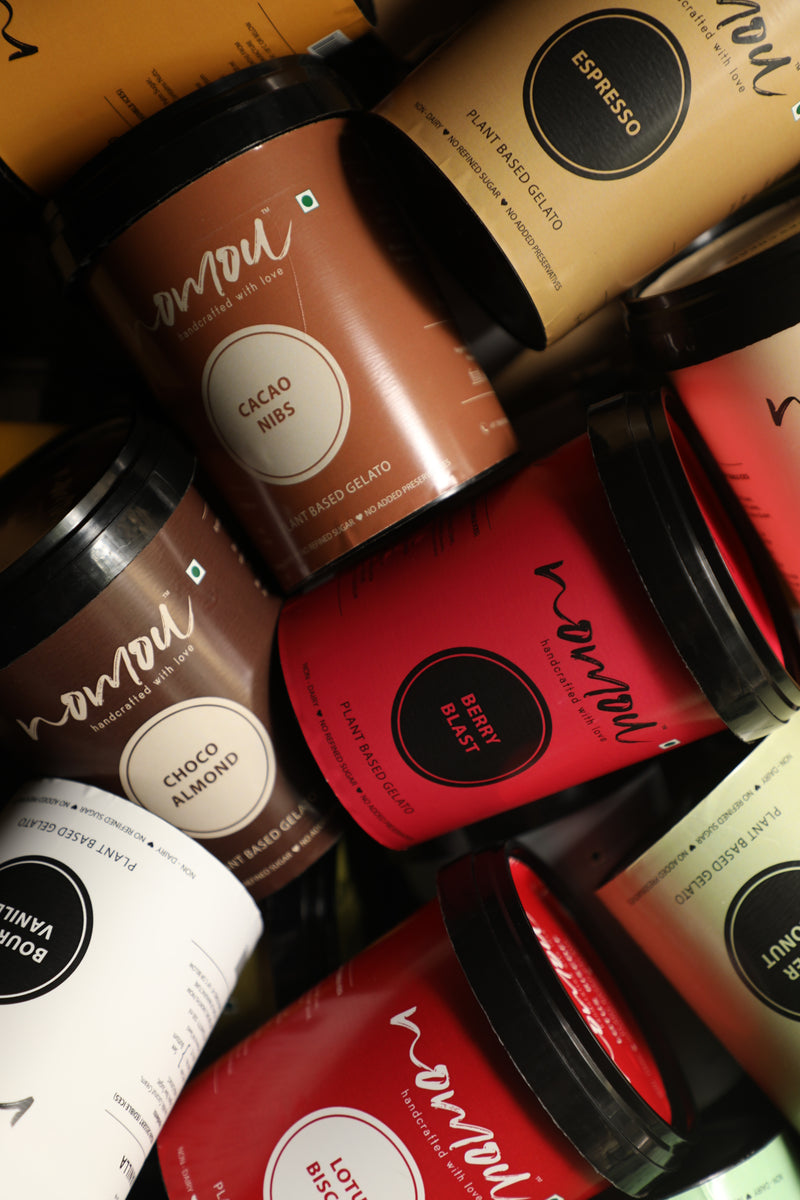 Flavours so rich, you will keep coming for more
Dairy Free & Plant Based Gelato
Relish on creamiest of gelatos without any guilt. Explore our range of Dairy-Free and Plant Based Gelatos.
Something for Everyone
We have got you covered, whether you are a chocolate lover or can't get enough of fruity flavours or simply love the classics, we at Nomou are here to serve you only the best.
Flavours You Can't Resist
Shop our all time bestseller, we assure you'll keep coming back for more!
Hear It From Our Customers
★★★★★

Nomou is simply amazing. It's cruelty free, which makes me jump for joy. They have such an amazing variety of ice creams and each one is special in its own flavour. Totally worth it.

Genelia D'Souza Deshmukh
★★★★★

Nomou is the first time I tried a gelato and honestly I loved it so much. Absolute great taste and smooth texture.

Rupali Mehta
★★★★

The gelato from Nomou are simply divine, cannot get enough of them.

Aamir Singh
★★★★★

Never knew there could be a different between ice creams and gelatos. Glad now I do. The smooth flavour lasts long in the mouth and I love it.

Kanishka Khanna
★★★★★

We tried the Lotus Biscoff at a cafe and really loved the flavour it had. Super rich and creamy. Will definitely come back for more. A must try plant based gelato.

Rutvi Sanghavi
★★★★

Really nice gelato. Loved the taste.

Tiyasha Gupta
Gelato is an Italian Frozen Dessert.
A gelato uses fresh natural ingredients compared to many ice creams. Gelato is churned slower resulting in less air, a richer flavour and smoother texture.
-13 degrees celsius compared to -18 degrees celsius of traditional ice creams.
All our products are dairy free and vegan. Our facility is 100% plant based, so no question about cross contamination. You will not find 'may contain traces of milk' on our labels as well.
Other than Cookies Cream & Lotus Biscoff, all of our products are gluten free so you can enjoy the plant based gelato without any guilt.
Our plant based gelatos are freshly made in small batches and should reach to your doorstep within 1-2 days of placing your order.